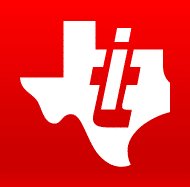 (Tyler, Texas – Friday, June 20, 2014) An East Texas federal jury returned a verdict against Defendant Texas Instruments Incorporated in a patent litigation case in the amount of $3 million. 6:11-cv-491-MHS-JDL, Dkt. No. 413. Paintiff U.S. Ethernet Innovations, LLC filed suit for patent infringement of U.S. Patent Number 5,434,872 – "Apparatus for automatic initiation of data transmission" and two other patents which were removed from the case prior to trial.
While the majority of companies in the industry obtained a license on the patented technology, several holds outs remained including Texas Instruments. In April, Texas Instruments attempted and failed to invalidate the patent-in-suit and determined to proceed to trial. At trial, Texas Instruments continued to argue that prior art and previous offerings of similar technology invalidated the patent-in-suit. The jury found in favor of plaintiff on every single claim and entered the $3 million dollar verdict.
U.S. Ethernet is represented by John C. Herman, Ryan K. Walsh, Peter M. Jones and Robert J. Leonard of Robbins Geller Rudman & Dowd LLP of Atlanta, Georgia and T. John Ward Jr. and Wesley Hill of Ward & Smith Law Firm of Longview, Texas.
TI is represented by Jennifer P. Ainsworth of Wilson Roberston & Cornelius, Carl. R. Roth and Amanda A. Abraham of The Roth Law Firm PC of Marshall, Texas and Robert Haslam, Anupam Sharma, Ranganath Sudarshan and Bryant Lee of Covington & Burling LLP of San Francisco, California.